STUDY ABROAD. SIMPLIFIED
One-stop service with over 30 years experience advising students, our education experts are located across 3 branch offices in Bangkok to support your study abroad success.
GET STARTED TODAY!
Our team will contact you back after receiving your enquiry.
Iqan
Course: Bachelors of Commerce
Institute: University of Melbourne
Beam
Course: Basic English & IELTS course
Institute: Hilderstone College
Changnoi
Course: Bachelor of Biomedicine
Institute: University of Melbourne
Ampere
Course: MSc International Business Management
Institute: Northumbria University
ONE EDUCATION
We are an official representative of UK and Australian universities. We provide free counselling and services to support Thai and international students in Thailand.

Over 30 Years Experience
UK and Australian education experts

3 office locations
Across Bangkok, Thailand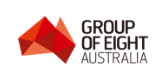 Group of Eight Representatives
Represent all Group of Eight universities

High Ranking UK Universities
Represent prestigious universities

Qualified Education Agents
As a consultant for studying in the UK and Australia

Support over 3,000 students
Both Thai and international students in Thailand