Singapore is the smallest island country in Southeast Asia. Singapore is a country that has developed rapidly into a modern city-state and known as one of the Four Asian Tigers. The majority of population in Singapore are Chinese, Malay and Indian, while the official languages ​​are English and Mandarin.
Singapore is one of Asia's most prosperous countries, and known for its modernity with cutting-edge technology, and excellence education system which is internationally recognized. The city has a safe and secure environment. It was rated as "The best place for the quality of life in Asia" by Urban Life Quality Survey 2019.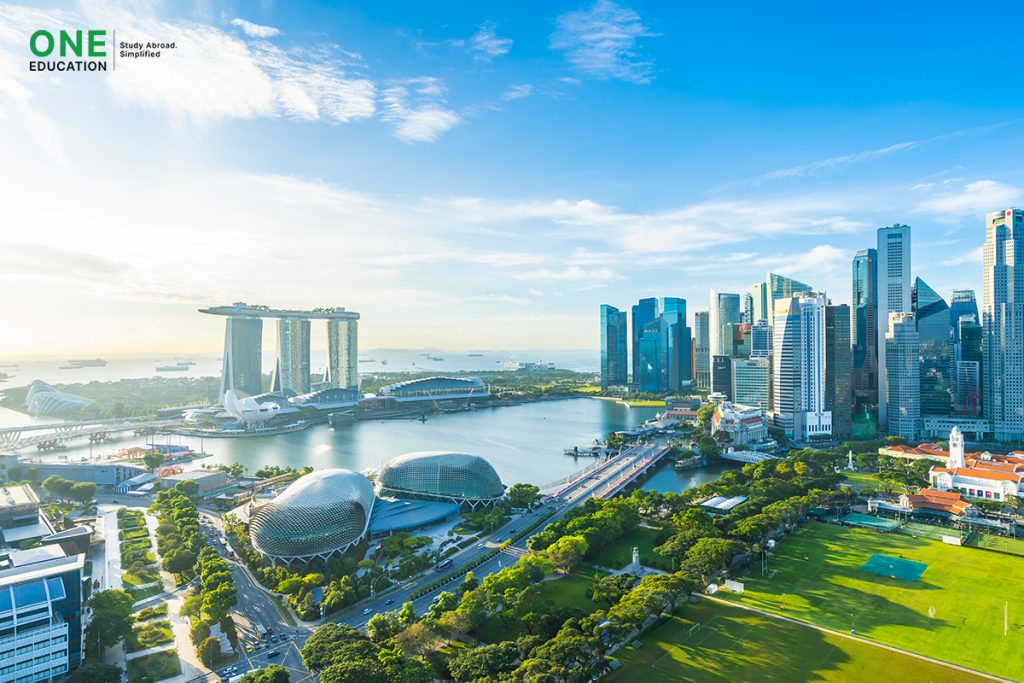 Why study in Singapore?
Singapore has a reputation for academic excellence, and has a university ranked in Top 20 globally.
It is a popular country in Asia that people around the world choose to visit. From Thailand to Singapore, it takes about 2.5 hours and the time difference is only 1 hour.
It has a multi-cultural society.
It is a global business hub which attractive businessmen and investors from all over the world to start a business or start-up.
A degree from Singapore is internationally recognized and high valued by employers globally.
The crime rates are low. It's safe even late in the night. Singapore is also rated as "The Greenest City" in Asia by Centre for Liveable cities 2016.
Australian Universities in Singapore 
Curtin University Singapore
James Cook University Singapore
Murdoch University Singapore
---
For more information, please contact One Education
Line: @one-edu
Chidlom: 02-652-0718
Pinklao: 02-884-5328
Rama 2: 02-896-1445

One Education | Study Abroad. Simplified