Selecting the right accommodation is an important decision to make and one that should not be left to the last minute. We recommend that once you have chosen your course and institution; the next step is to start thinking about your accommodation options.
Many University now have guaranteed accommodation, as part of the package for studying. This is great but you will still need to do your homework to identify which type of accommodation suits you. They will normally ask you for your preference – remember not all accommodation is the same or offers the same services, facilities, or experience.
We normally recommend staying in an on-campus residential college for at least your first year. This should be close or on-campus and owned or affiliated to the University. Sometimes residential accommodation is known as colleges. The University of Melbourne colleges for example offer a comprehensive service for students living within their communities. Everything is provided including academic support, a library, computer room with free internet and printing, study spaces, meals, gym, social, music and cultural program, pastoral support, mentoring, etc. To have a look at a great residential college example check out https://ihouse.unimelb.edu.au/.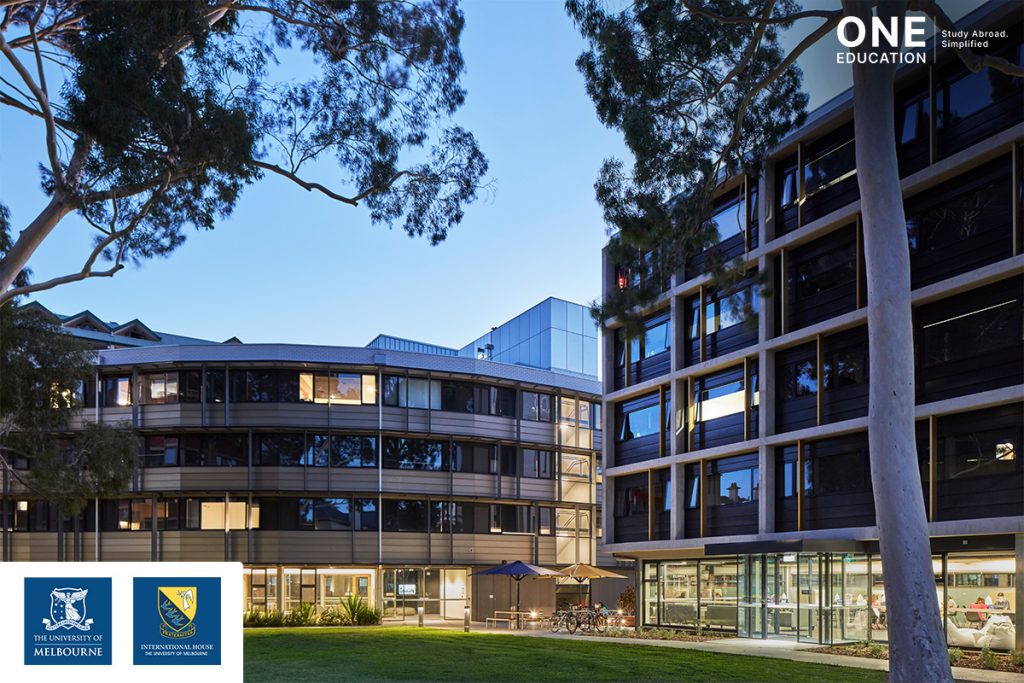 International House, University of Melbourne
Students who live in a comprehensive and supportive residential accommodation find the transition into University easier. They achieve a higher-grade point average, are less likely to drop out of university or face academic difficulties and are less likely to face emotional and welfare issues. They build skills for the future creating a more employable graduate who will be hired for the jobs of tomorrow.
Residential colleges may not suit everyone. Remember there are many more styles of accommodation such as private providers, student apartments, rentals, or homestay. They all have their advantages and disadvantages. You will need to consider your budget, the type of facilities that are must have such as an air-conditioner or your own ensuite. Do you want meals included or to cook for yourself, or more importantly do you know how to cook? Do I want a flat mate or independent living? What is my length of contract and what is my contractual obligations?
A great starting point to research accommodation is www.gooduniversitiesguide.com.au.
Some Universities have very limited accommodation available, so the earlier you submit your application, the more likely you are for success. Remember the most popular or in demand accommodation fills up quickly! Some residential colleges do not provide the same facilities as others, some are older, and some are modern but smaller in size.
Remember – do your homework! The accommodation you select can sometimes make or break your University experience. If it is not appropriate and you have to break your contract, it may have significant financial consequences or even worse, make you very unhappy.
Speak to your counsellors at One Education who will be able to recommend the best place for you or refer you to accommodation experts relevant for your University.
Article by Tamra, a representative from International House, the University of Melbourne (IH Melbourne)
Are you finding a right student accommodation in Australia? Contact One Education to get more information and free counselling on your student accommodation options. Our service is completely free of charge.
Add Line: @one-edu
Click here to submit an online form then our counsellor will contact you back directly.
One Education | Study Abroad. Simplified
Follow us
Facebook: One Education
Instagram: oneeducationthailand
Twitter: One Education
YouTube: One Education