It's easy to see why the world's most ambitious students are choosing to start their careers in this booming city born from the desert sands. Not many cities will boast 20 million tourists per year, the world's leading hospitality brands, an array of awe-inspiring architecture.
Dubai is the most populous city in the United Arab Emirates (UAE) with a population of 3.45 million people. 85% of them are Expats. Dubai has over 700 hotels, 304 of them are 4* and 5* hotels. Oil production contributes less than 1% to Dubai's GDP and the economy is mainly build on trade, tourism, aviation, real estate and financial services.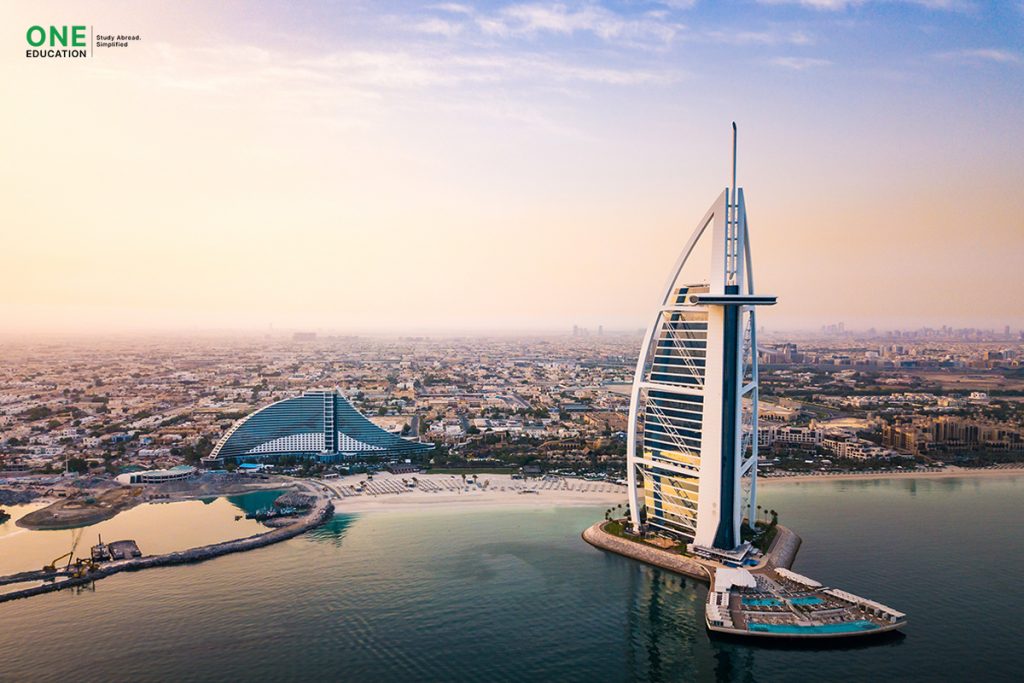 5 Reasons to Study in Dubai
Strong economy with numerous employment & career opportunities
Innovation hub and future-oriented city
Safe and secure place with street crime being nonexistent
Shopping Paradise, Dubai has 65 malls and 2nd largest mall in the world
High Quality of Life and well connected with the world
Emirates Academy of Hospitality Management (EAHM)
The Emirates Academy of Hospitality Management (EAHM) is a specialized university which offers business management programs with a strong focus on hospitality. Their internationally recognized degrees are delivered by a highly respected faculty in a state-of-the-art infrastructure. Strong and unique industry partnerships and our close proximity to some of the best hotels in the world.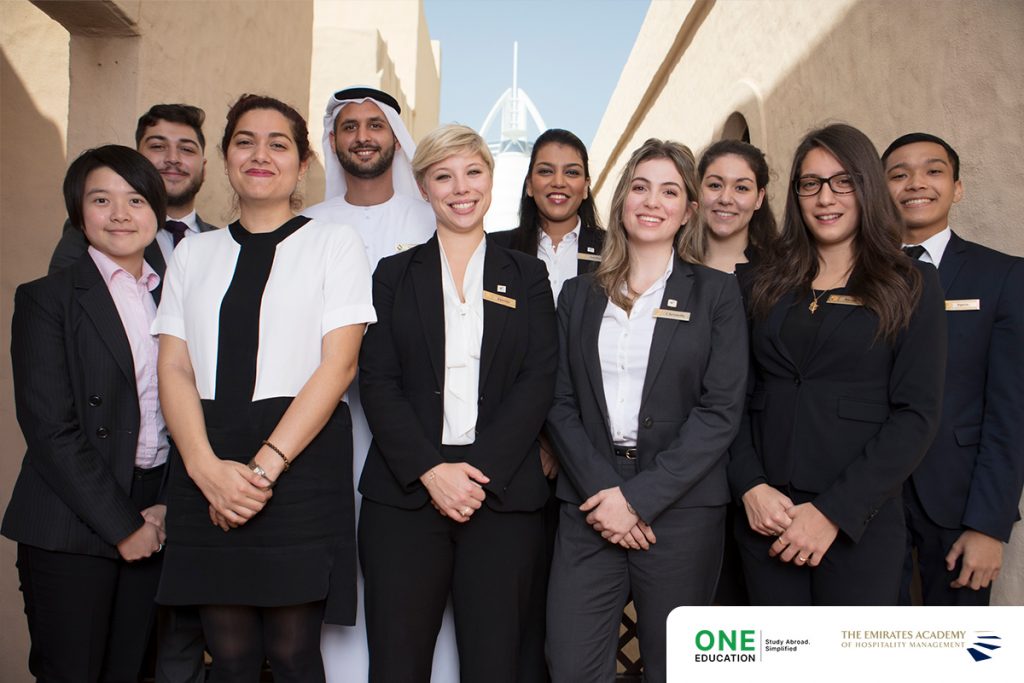 Master of Business Administration (MBA)
1-year programme split across 3 trimesters or choose to study over 4 years part time
Classes are scheduled in the evening time only
Opportunity to work full time while you study
MBA Topics
Applied Statistics for Business Research, Service Operations Management
Business Research Methods, Hotel Asset Management,
Managing Human Capital, Developing and Monitoring Corporate Strategy
Choice of Electives in term 2 & 3: Cross Cultural Sales & Marketing, Digital Marketing, Event Operations & Risk Management, Innovation Leadership, Business Law & Ethics, Special Interest Tourism, Special Project
Postgraduate Thesis in term 3
---
🟢 Interested in studying in Dubai? Please contact One Education to get more information and free counselling. Our service is free of charge. Add Line: @one-edu or submit an enquiry form