Popular Courses in Australia for International Students
June 15, 2022
One Education
1. Australian National University
📍 Canberra, ACT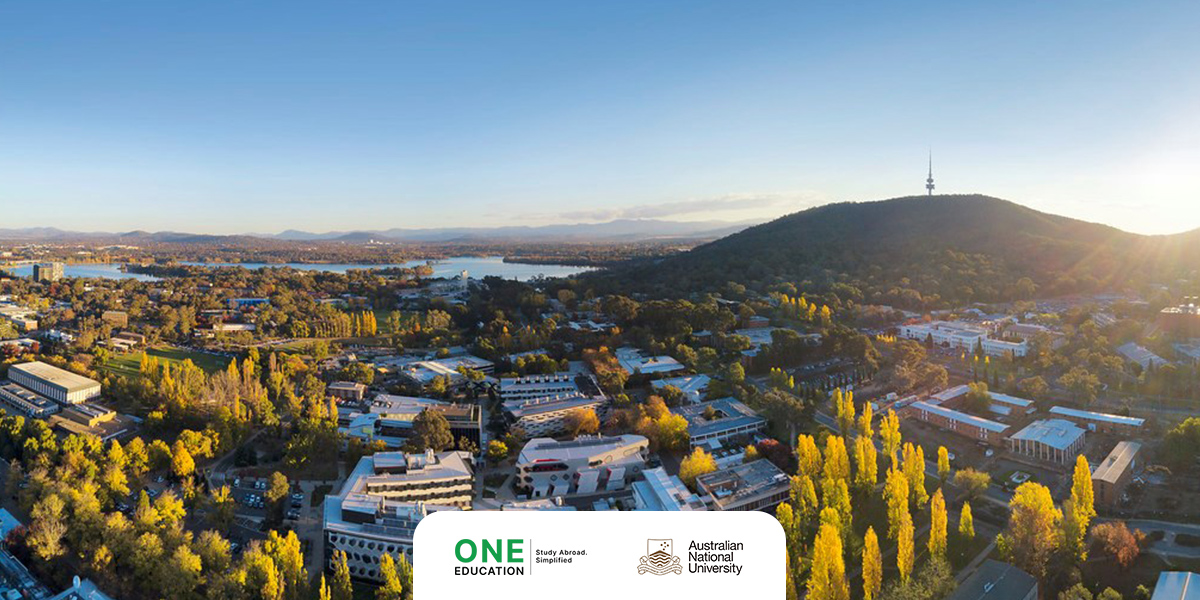 ⭐ Highlights
Australian National University Popular Courses
Bachelor degree
Bachelor of Commerce
Bachelor of Advanced Computing (Honours)
Bachelor of Information Technology
Bachelor of Biotechnology
Bachelor of International Relations
Master degree
Master of Commerce (Advanced)
Master of Finance
Master of Machine Learning and Computer Vision
Master of Laws
Master of Science
2. Griffith University
📍 Brisbane, Queensland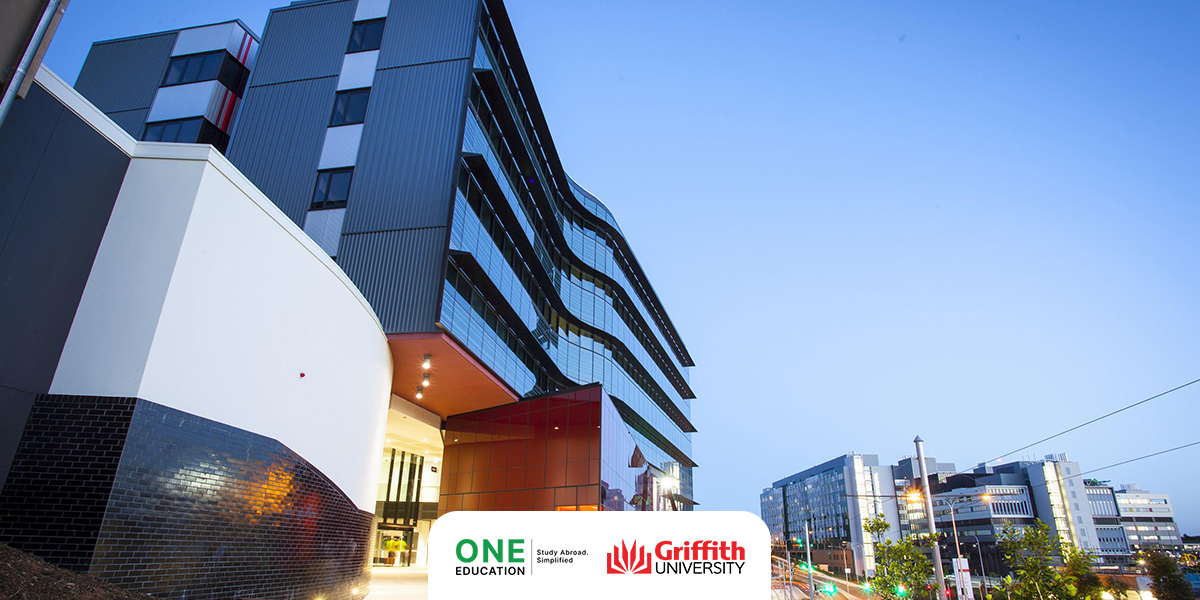 ⭐ Highlights
Griffith University Popular Courses
Bachelor degree
Bachelor of Design
Bachelor of Business / Hotel & Tourism Management
Bachelor of Psychology
Bachelor of Aviation / Bachelor of Aviation Management
Bachelor of Nursing
Master degree
Master of Education
Master of Marketing
Master of Professional Engineering
Master of Information Technology
Master of Global Public Health
3. Macquarie University
📍 Sydney, NSW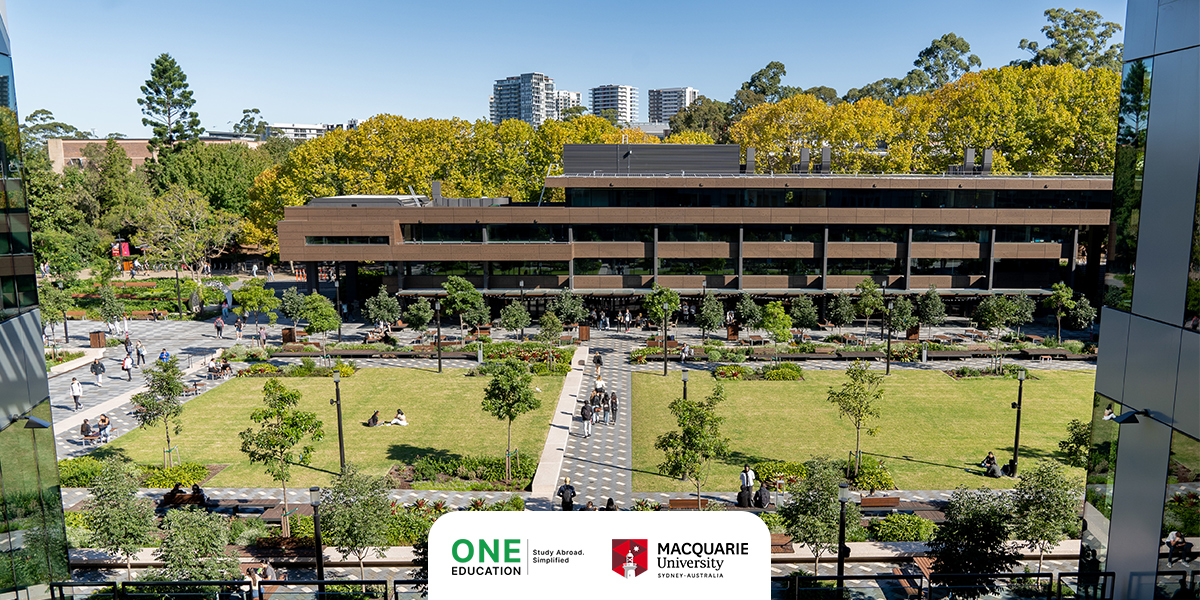 ⭐ Highlights
Located in Macquarie Park – Sydney Business district
Offer one-year master programmes
Top 20 in Australia (THE 2022) and Top 1% globally (QS World University Rankings 2022)
Macquarie University Popular Courses
Bachelor degree
Bachelor of Commerce
Bachelor of IT
Bachelor of Engineering (Honours)
Bachelor of Arts
Bachelor of Marketing & Media
Master degree
Master of Business Analytics
Master of Commerce
Master of International Trade & Commercial Law /Master of Laws
Master of Data Science
Master of Management
4. Monash University
📍 Melbourne, Victoria
⭐ Highlights
Monash University popular Courses
Bachelor degree
Bachelor of Business and Bachelor of Commerce
Bachelor of Engineering (Honours)
Bachelor of Computer Science
Bachelor of IT
Bachelor of Science (Psychology)
Master degree
Master of Business
Master of Data Science
Master of Business Analytics
Master of Banking and Finance
Master of Counselling
---
🟢 Interested in studying in Australia, contact One Education to get more information and free counselling on your study options. Our service is completely free of charge. Add Line: @one-edu
---
5. Queensland University of Technology (QUT)
📍 Brisbane, Queensland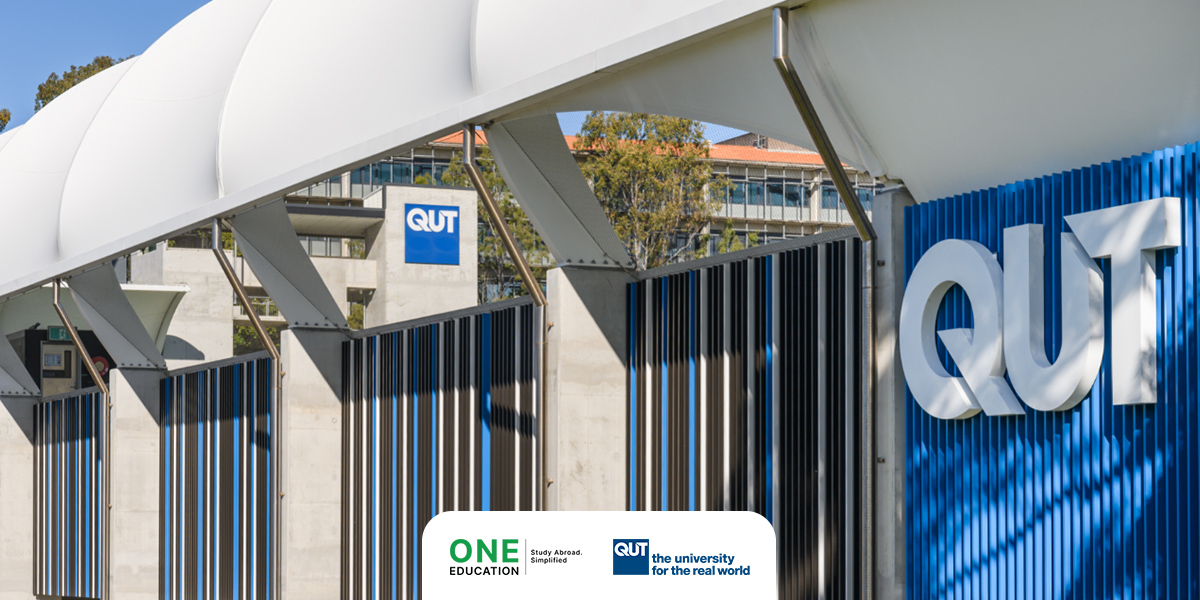 ⭐ Highlights
Top 3 Best Young University in Australia and Top 20 globally (QS Top 50 Under 50, 2021)
QUT Business School is accredited the Triple Crown Accreditation.
Two campuses – The main campus (Garden Point) is located in the heart of Brisbane.
Queensland University of Technology Popular Courses
Bachelor degree
Bachelor of Business
Bachelor of IT
Bachelor of Nursing / Bachelor of Nursing – Graduate Entry
Bachelor of Design (Architecture) + Master of Architecture
Bachelor of Engineering
Master degree
Master of Business
Master of Data Analytics (Major in Biomedical Data Science, Computational Data Science, Statistical Data Science and No Major Option)
Master of IT (Major in Data Science, Business Analysis, Business Process Management, Computer Science, Cyber Security and Networks, Enterprise Systems, Executive IT and Software Development)
Master of Professional Engineering (Major in Civil, Civil and Construction, Civil and Management, Electrical, Electrical and Management, Mechanical and Mechanical and Management)
Master of Digital Communication
6. Swinburne University of Technology
📍 Melbourne, Victoria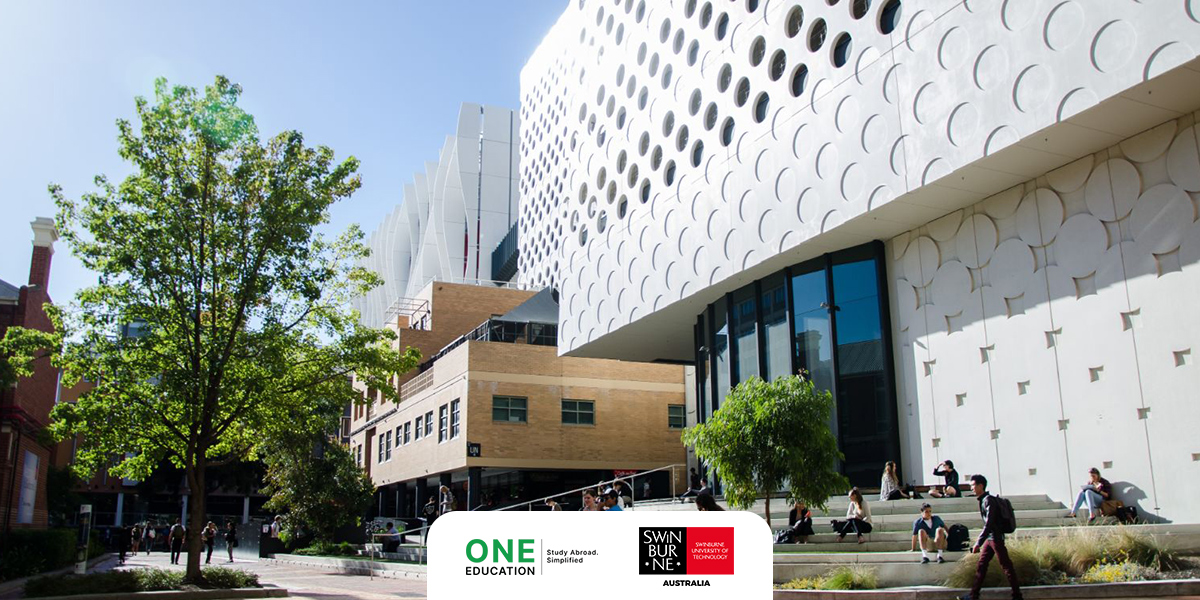 ⭐ Highlights
Top 50 globally in Art & Design (QS World University Rankings by Subject 2022)
Top 100 Young University in the world (THE Young University Rankings 2021)
Swinburne Business School is accredited by AACSB.
Swinburne University of Technology Popular Courses
Bachelor degree
Bachelor of Business
Bachelor of Design
Bachelor of Engineering (Honours)
Bachelor of Computer Science
Bachelor of Media and Communication
Master degree
MBA
Master of Data Science
Master of Design
Master of Information Technology
Master of Engineering Science
7. University of Melbourne
📍 Melbourne, Victoria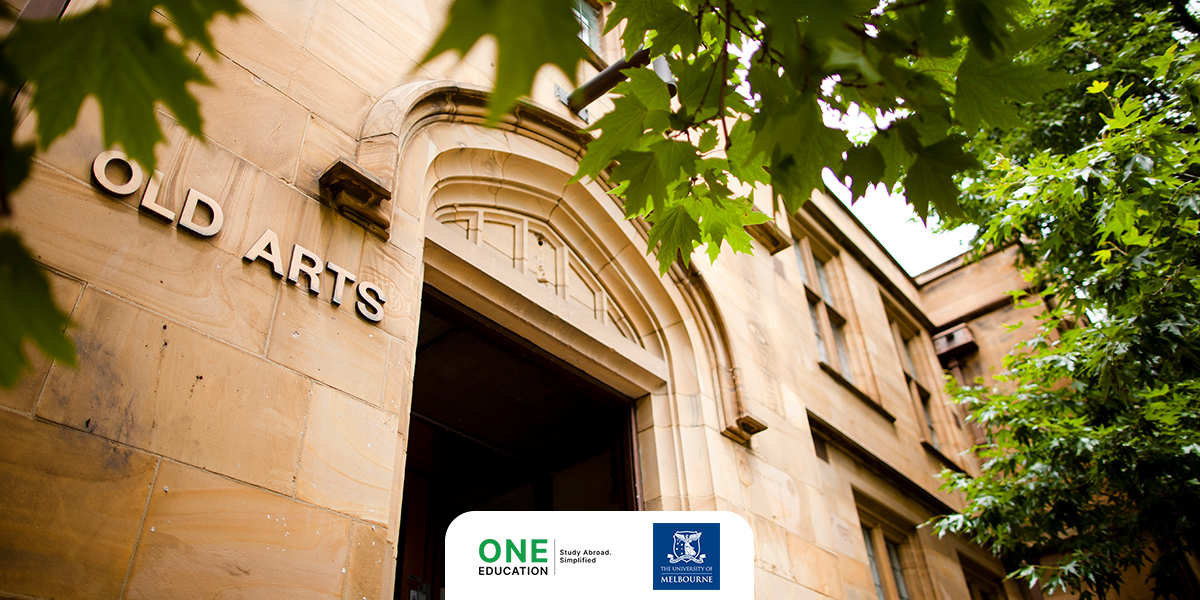 ⭐ Highlights
University of Melbourne Popular Courses
Bachelor degree
Bachelor of Science (43 Majors เช่น Engineering, IT, Health Science)
Bachelor of Arts (เลือกสาขาวิชา เช่น Media and Communications, Politics and International Studies, Economics, Psychology)
Bachelor of Commerce (6 Majors เช่น Accounting, Finance, Marketing, Economics, Management)
Bachelor of Biomedicine (15 Majors เช่น Health Science, Doctor of Medicine)
Bachelor of Design (12 Majors เช่น Architecture, Graphic Design, Civil Engineering)
Master degree
Master of Engineering Management
Master of Laws
Master of Engineering
Master of Management (Marketing)
Master of Management
---
🟢 Interested in studying in Australia, contact One Education to get more information and free counselling on your study options. Our service is completely free of charge. Add Line: @one-edu
---
8. University of Queensland
📍 Brisbane, Queensland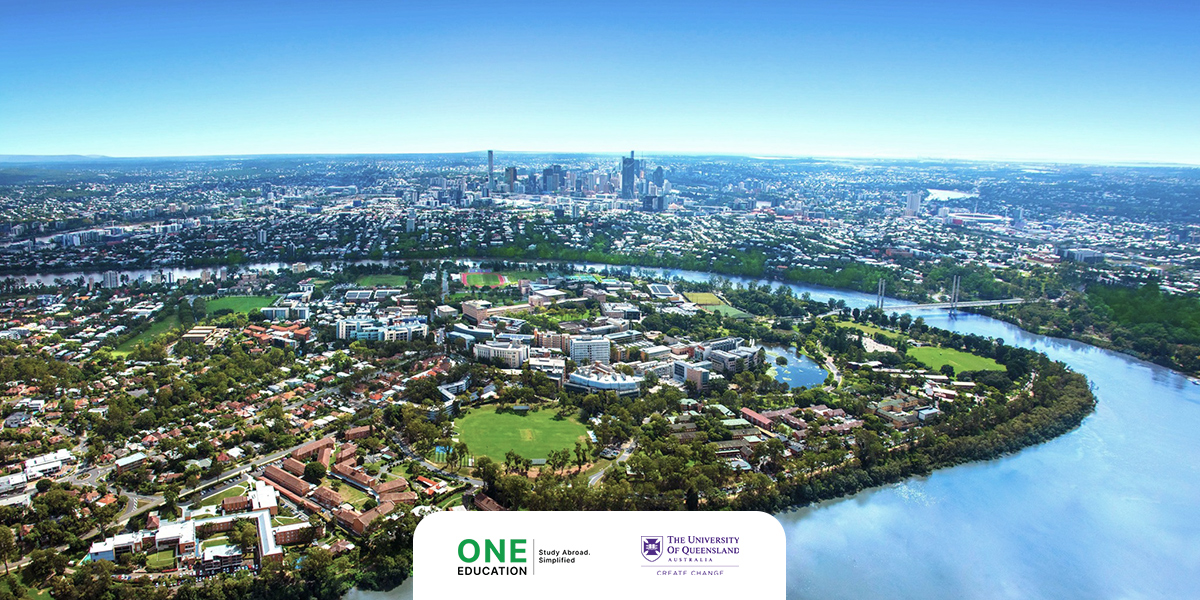 ⭐ Highlights
University of Queensland Popular Courses
Bachelor degree
Bachelor of Commerce (4 Majors: Accounting, Business Analytics, Business Information Systems, Finance)
Bachelor of Business Management (7 Majors Business Economics, Business Information Systems, Human Resources, Innovation and Entrepreneurship, International Business, Leadership and Management Science, Marketing)
Bachelor of Arts (Majors i.e. History, Linguistics, Psychology, Languages)
Bachelor of Engineering (Specialisations i.e. Civil Engineering, Electrical Engineering, Mechanical Engineering, Software Engineering, Chemical Engineering, Mechatronic Engineering)
Bachelor of Communication (Major: Digital Media, Public Relations)
Master degree
Master of Business
Master of International Economics and Finance
Master of Tourism, Hotel and Event Management
Master of Information Technology
Master of Applied Linguistics
9. University of Sydney
📍 Sydney, NSW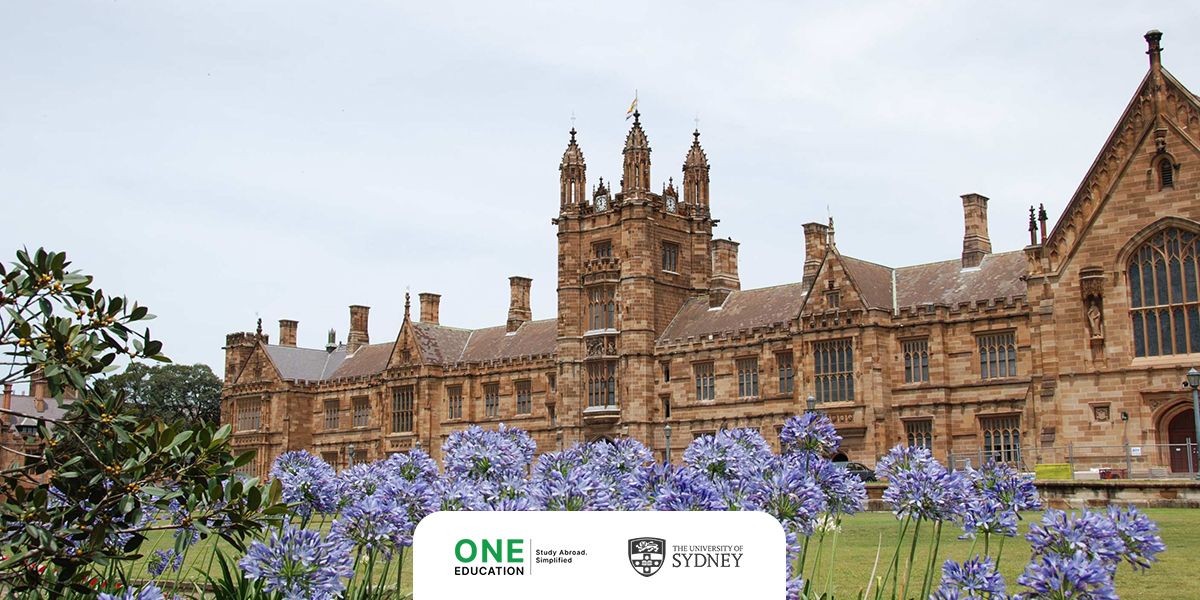 ⭐ Highlights
University of Sydney Popular Courses
Bachelor degree
Bachelor of Commerce
Bachelor of Law (Combine with Commerce, Science, Arts, Engineering & Economics)
Bachelor of Engineering / Computer Science / IT
Bachelor of Arts (Majors: Media, International Relations, Politics, Communications)
Bachelor of Architecture / Design
Master degree
Master of Data Science
Master of Commerce
Master of Digital Communication & Culture
Master of Interaction Design & Electronic Arts
Master of Law / Juris Doctor
10. UNSW Sydney
📍 Sydney, NSW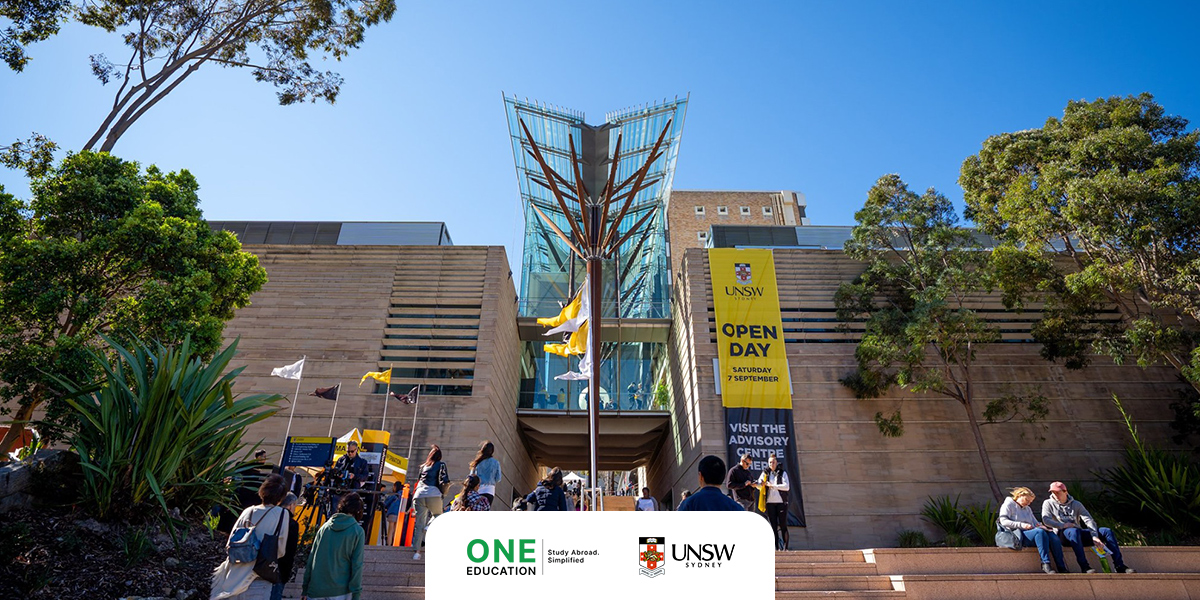 ⭐ Highlights
UNSW Sydney Popular Courses
Bachelor degree
Bachelor of Commerce
Bachelor of Media (PR & Advertising / Screen & Sound Production)
Bachelor of Engineering (Honours)
Bachelor of Science (Computer Science)
Bachelor of Science
Master degree
Master of Commerce (1.5 year) / Master of Commerce (Extension – 2 years)
Master of Finance
Master of Engineering
Master of Information Technology
Master of Law
---
Interested in studying in Australia, get more information and free counselling on your study options with our Australian education expert. We are an official representative of Australian universities, including all of the Group of Eight universities.
Our service is completely free of charge.
Add Line: @one-edu

Chidlom: 02-652-0718
Pinklao: 02-884-5328
Rama 2: 02-896-1445
One Education | Study Abroad. Simplified
Follow Us
Facebook: One Education
Instagram: oneeducationthailand
Twitter: One Education
YouTube: One Education